The last 3 days of my #30DaysWild challenge included a bit of travelling :)
Day 10
Birmingham Wildlife Festival
On Saturday my partner and I made the 3hr train journey down to Birmingham to the 4th annual Wildlife Festival in Victoria Square, 5 minutes from New Street Station and the Bullring.
We arrived to find an array of wildlife and vegan food stalls along with the stage ready for the live music and speeches.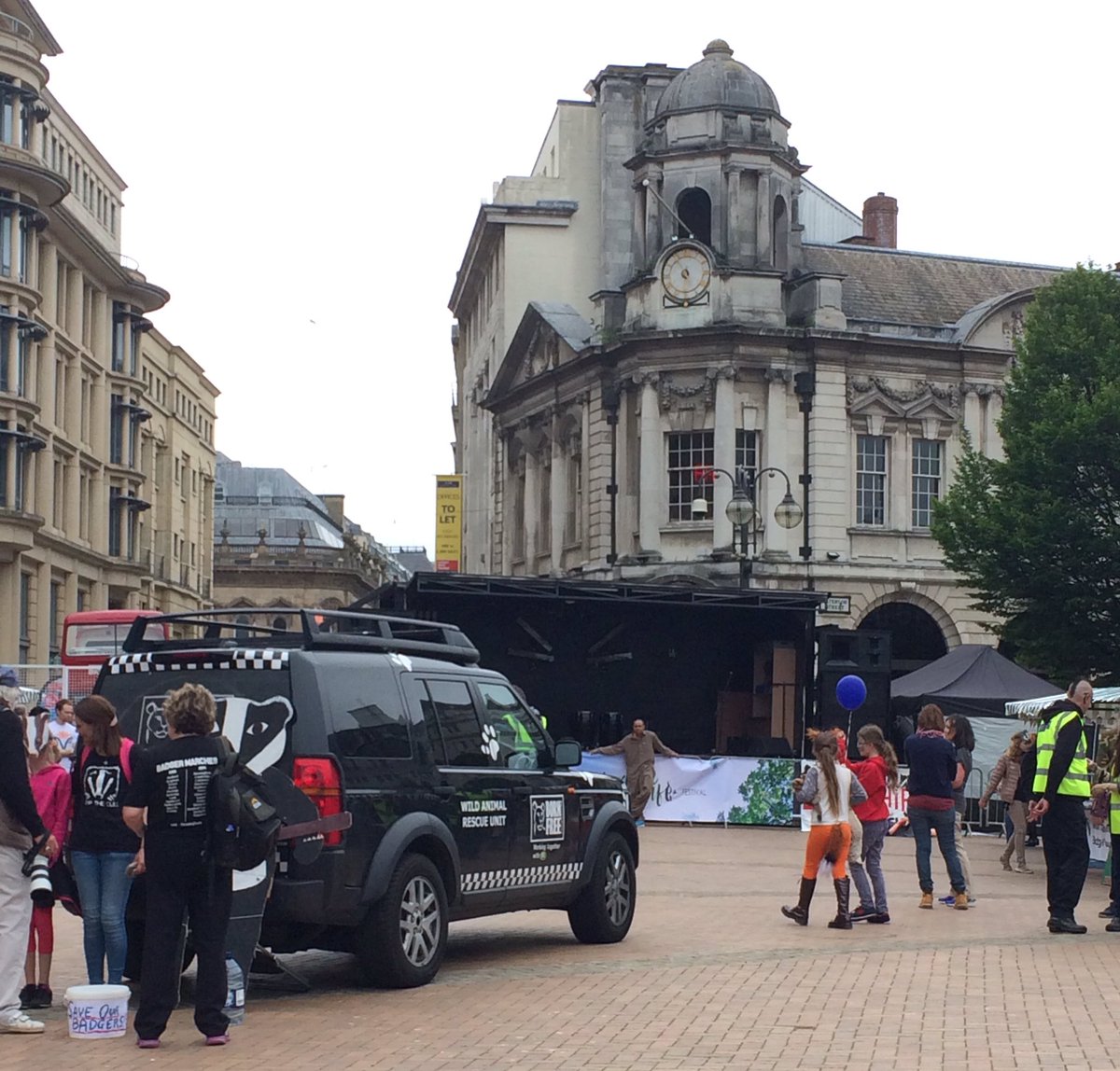 The Badger Trust, Born Free, Sea Shepherd, IFAW, RSPB, Vale Wildlife Hospital, Hare Preservation Society were all in attendance with information and tombolas available.
There was great live music from Tanglemist, Sam Robinson band and members of Fairport Convention and then of course amazing speeches from massive names in the world of conservation and animal welfare.
Peter Martin, Ray Puttock, Philip Mansbridge, Mark Muschamp, Anneka Svenska, Dan Richardson, Dominic Dyer and Peter Egan all spoke with passion about what we all need to do to help save our vulnerable wildlife.
Actor Peter Egan speaking.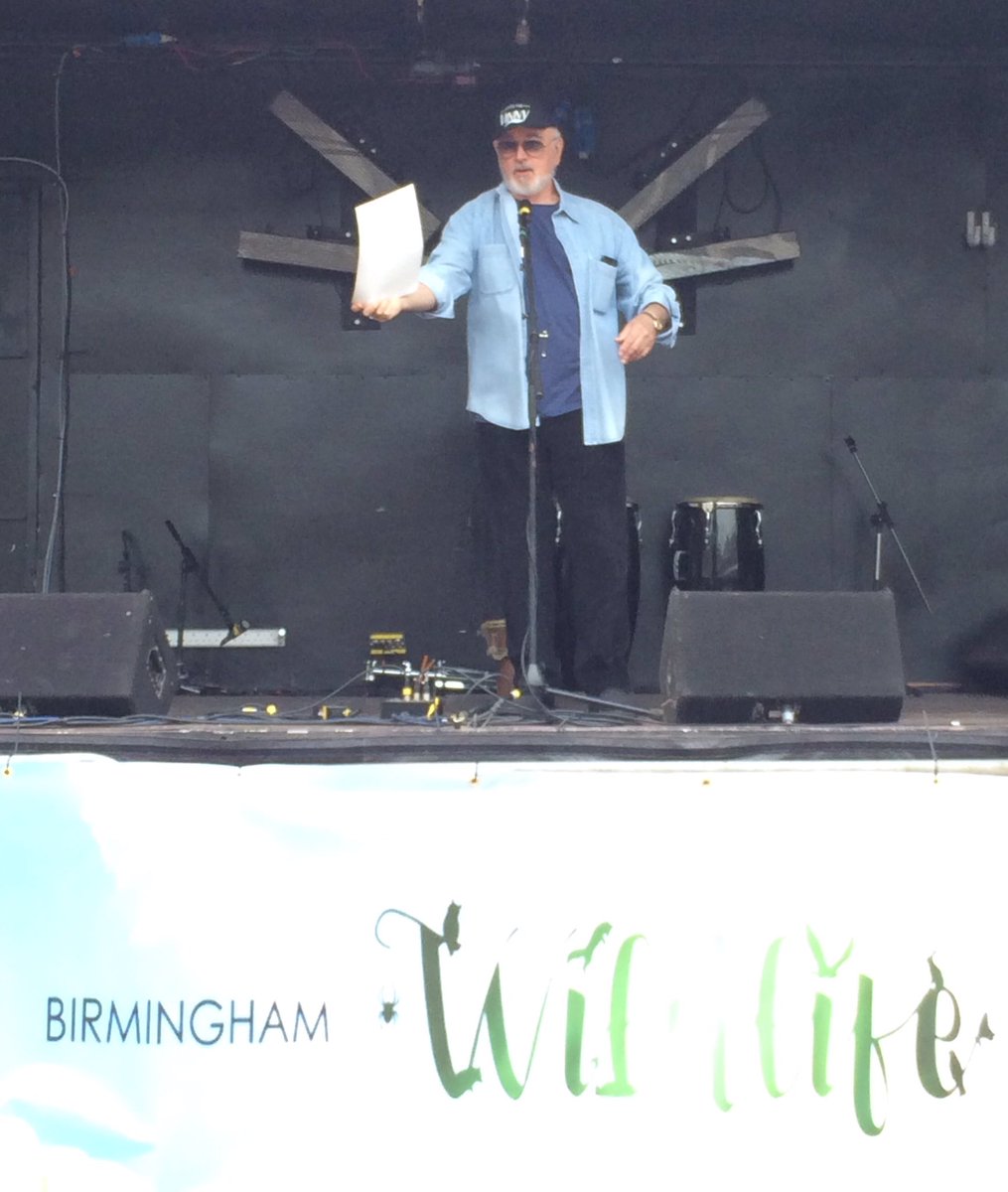 CEO of Badger Trust Dominic Dyer rallying the troops ;)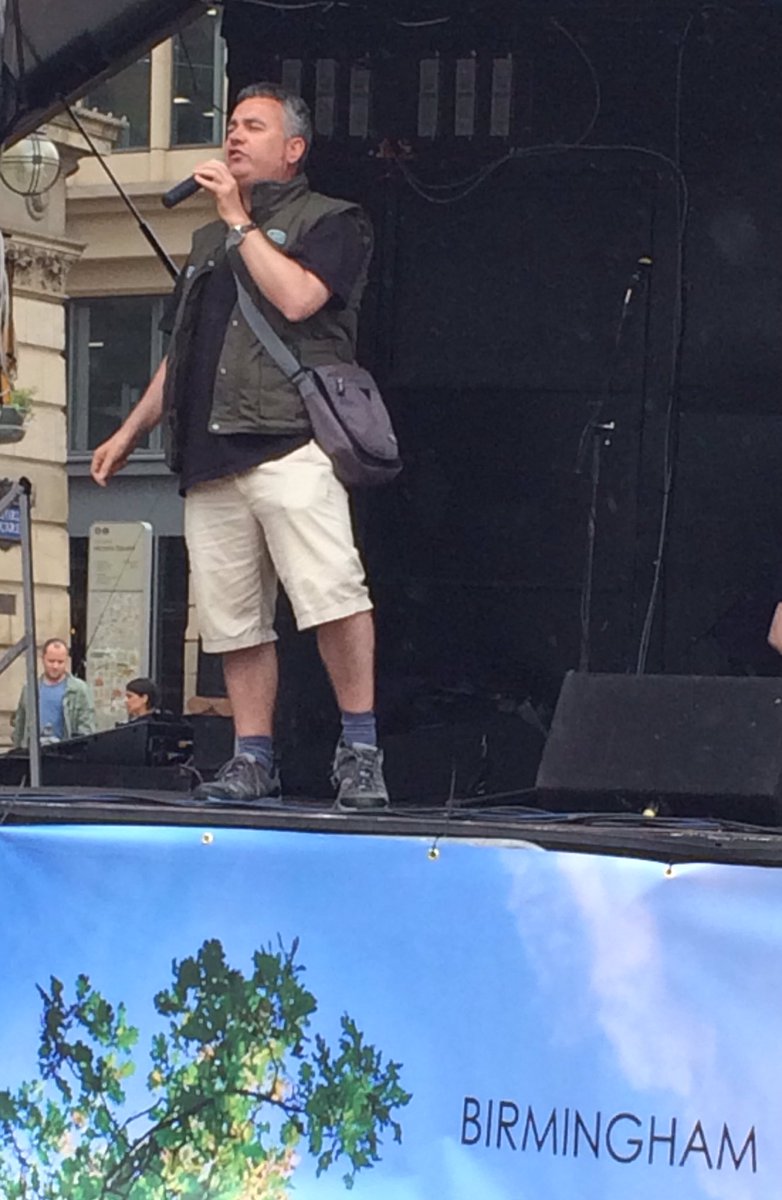 It was great to be able to meet with these inspirational people too.
With Peter Egan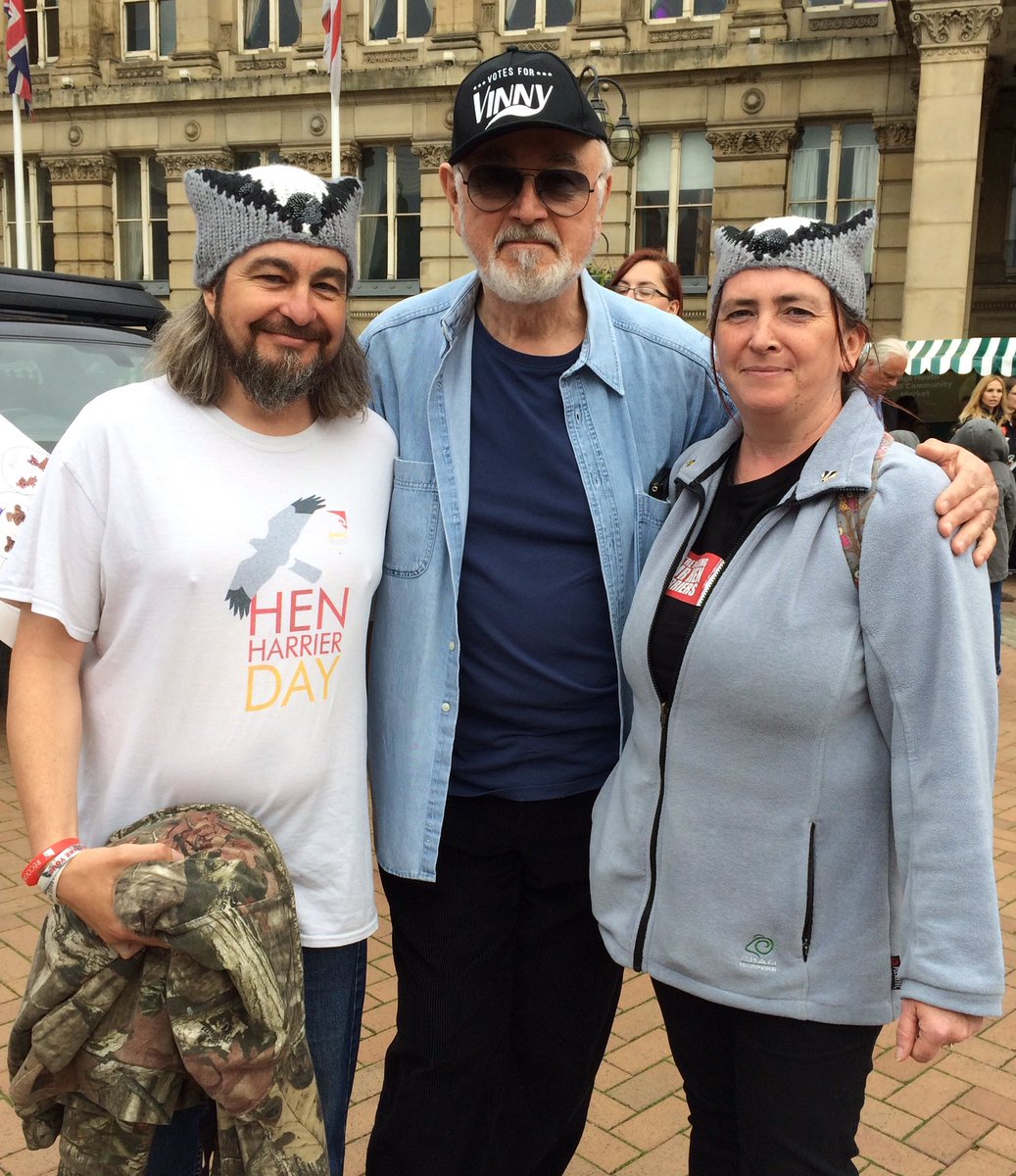 With Dominic Dyer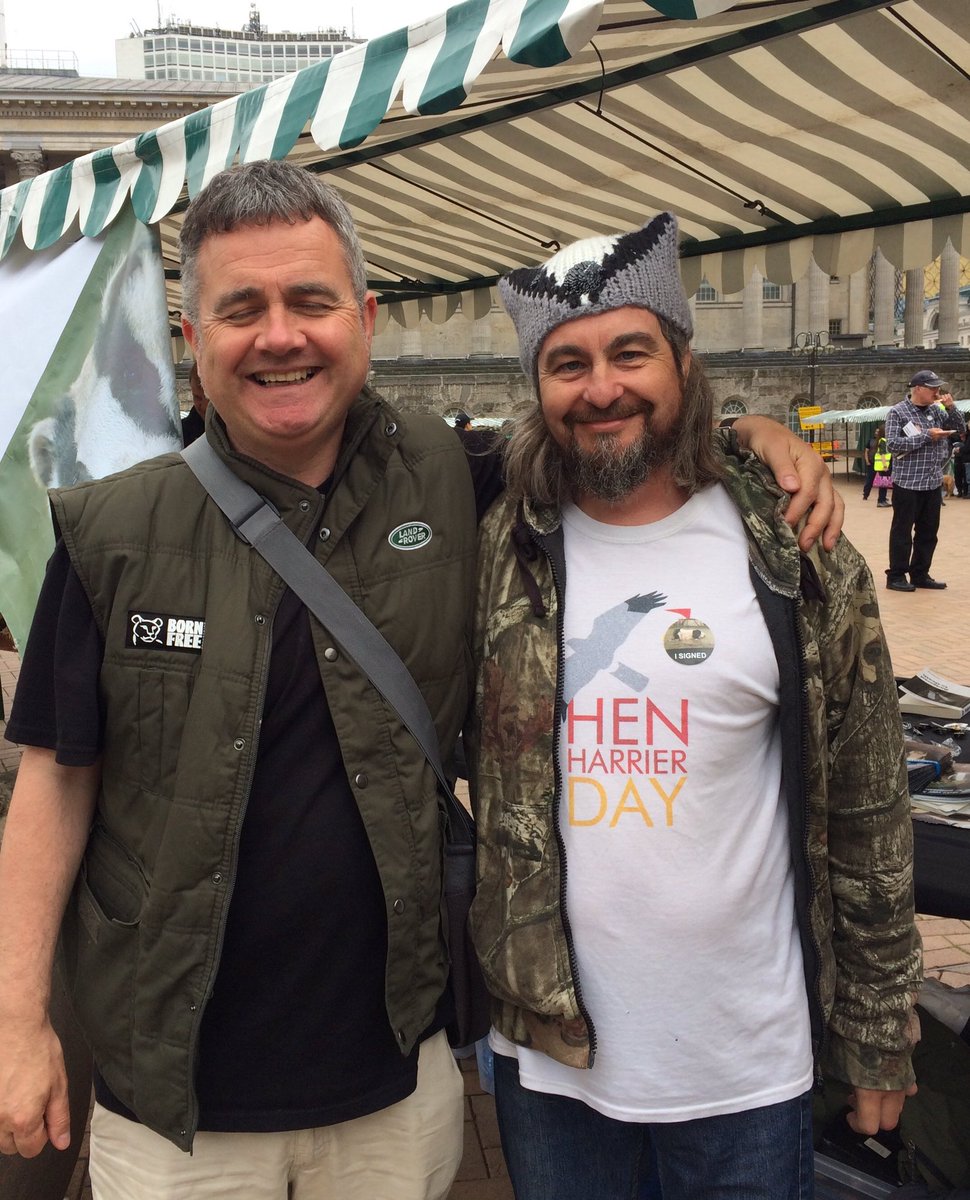 With Anneka Svenska & Sally Stewart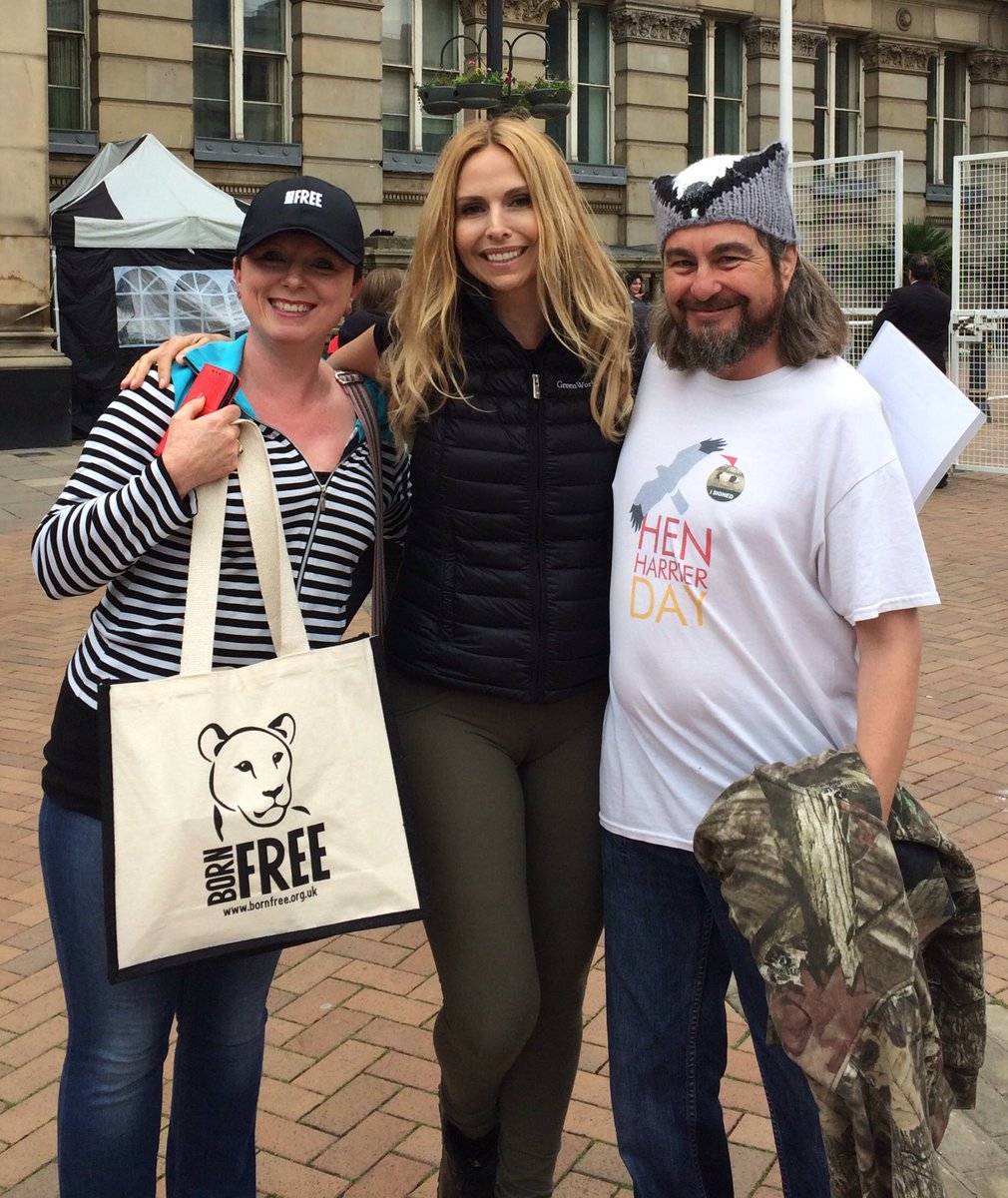 It was fantastic to meet up with fellow compassionate people who care for all life, both on land and in the oceans on this planet and how we treat them.
An amazing day that I urge you to try and attend next year if you live nearby.
Day 11
Sea Watch on the Irish Sea
We had returned home the previous night from the Wildlife Festival at around 10pm and just stayed awake long enough to finish packing to be ready for Sunday.The morning involved a 6hr car drive from Lincolnshire, up through Yorkshire and into Scotland.The weather started taking a turn for the worse as we drove over the Yorkshire Dales.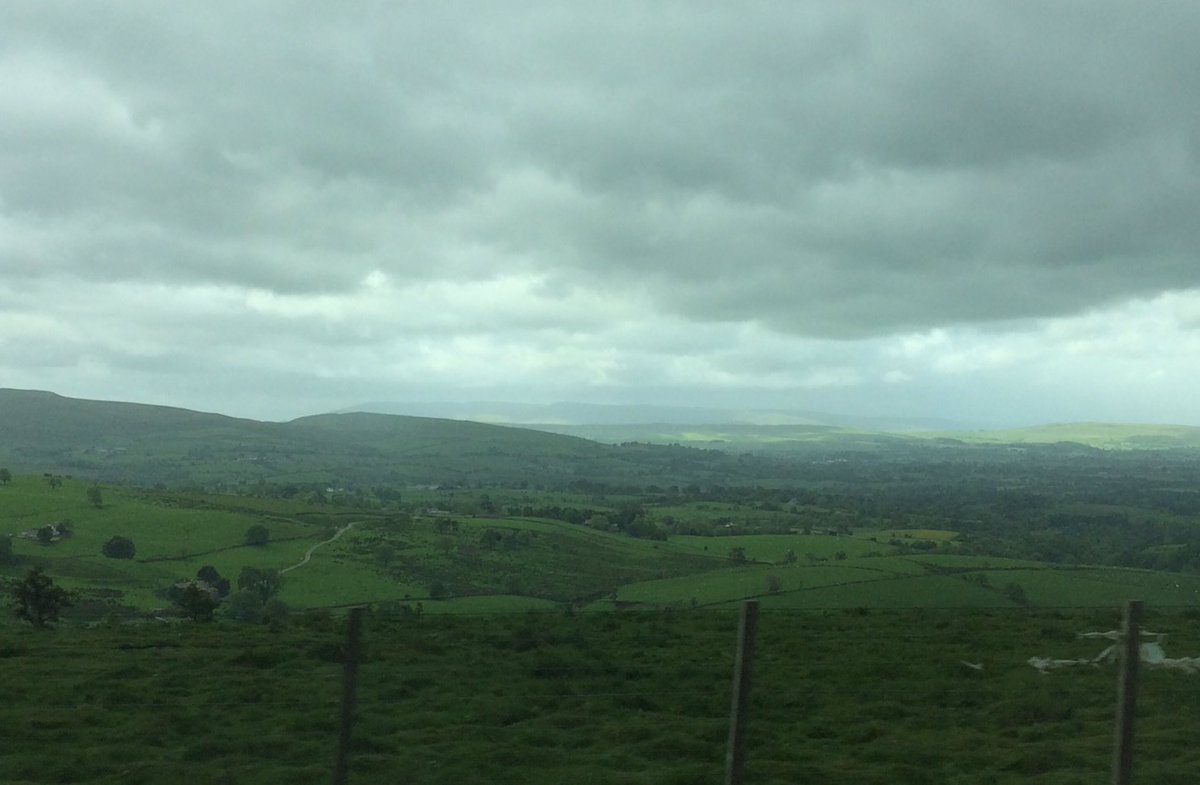 Arriving in Stranraer a hour before our ferry from Cairnryan gave us chance to scan Loch Ryan for birds.There were Oystercatchers, Black-backed Gulls and Eiders with young chicks along the shore.
The 2 hours on the ferry gave me chance to stand outside and sea watch during the crossing.Majella not surprisingly stayed inside where it was warmer and drier.lol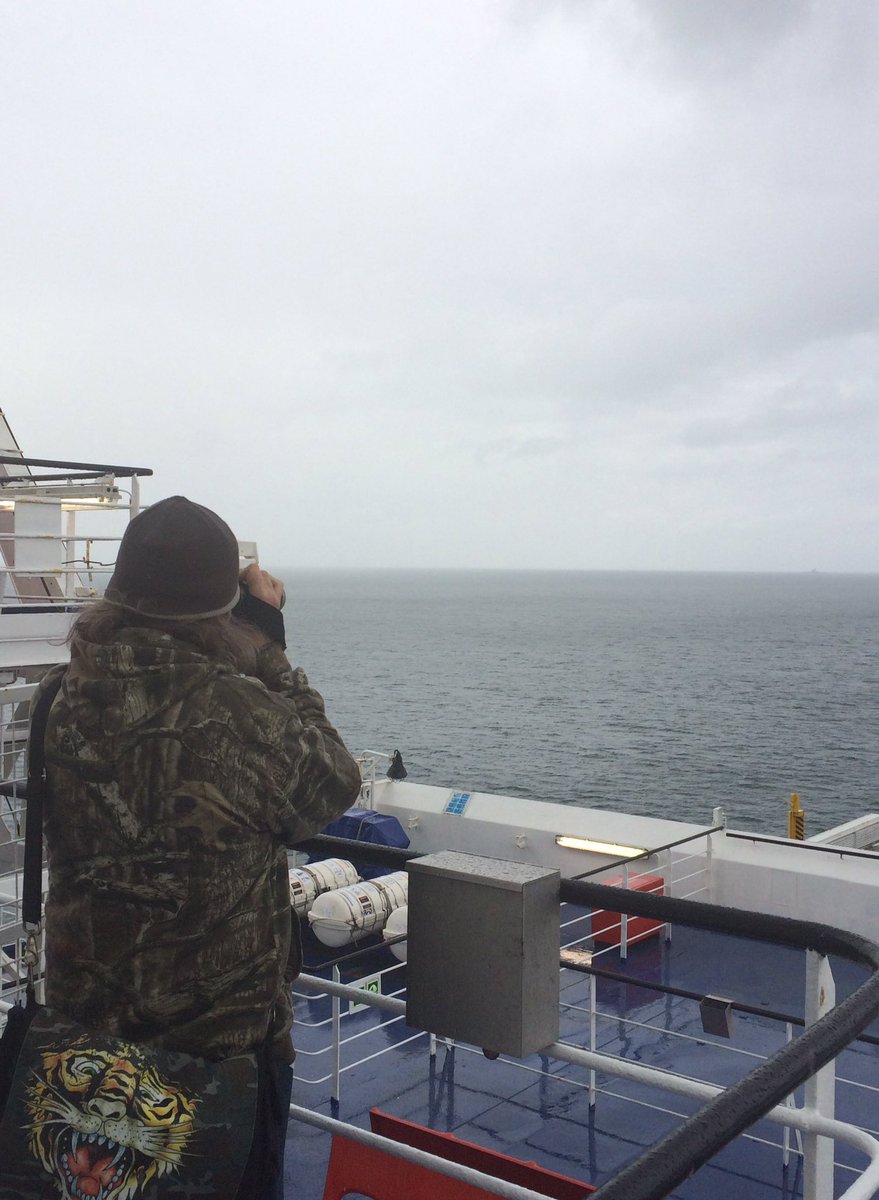 As we left Scotland, from the ferry I could make out the 1100ft+ island of Ailsa Craig.I knew scanning the waters between the ferry and island would produce plenty of bird life.I saw Guillemots and Gannets in their hundreds with a well-named "plunging" of Gannets diving into the sea for fish.
A Fulmar followed the wake of the ferry for around 10 minutes and several Manx Shearwaters were gliding low over the sea's surface.The highlight of the crossing came not long before we reached Larne with a solitary Black Guillemot sat bobbing on the Irish Sea.
It's always worth keeping your binoculars on you on any ferry as you never know what you might see.Well worth getting cold and wet for :)
Day 12
Relaxing Sketch Day
After the travelling of the last couple of days I knew we were not going to get out anywhere or do much while in mum-in-laws house in Newry, Northern Ireland so I thought I would try and do a wildlife sketch.
I was unsure of what to draw and then used the inspiration of meeting Peter Egan and decided to try and sketch a Moon Bear.
So this is my attempt.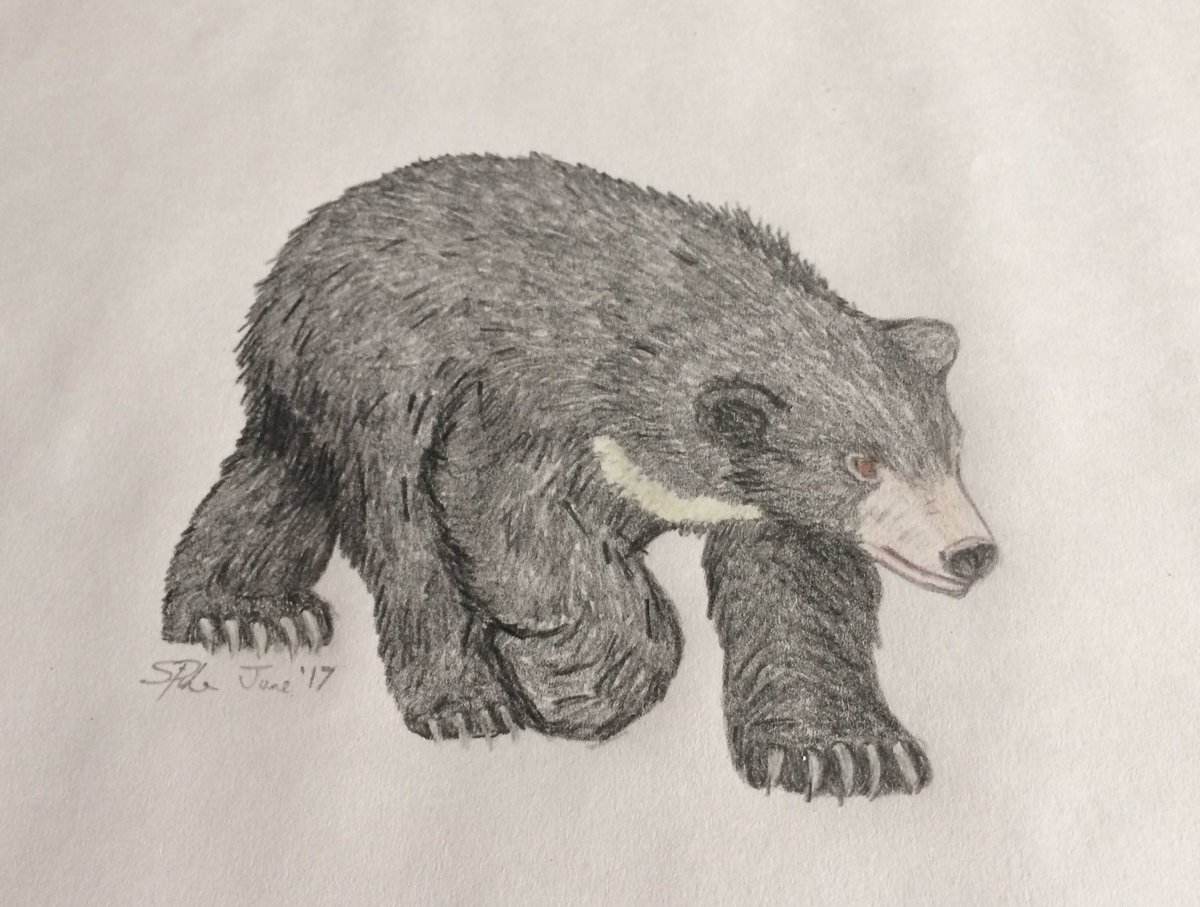 Without doing the 30 Days Wild challenge I would've probably just watched tv all day so it was a great incentive to use my mind a bit more even though I didn't get outdoors :)
Many thanks again for putting up with my blogs and taking the time to have a look through them :) I am in Northern Ireland for the next week so will see what "wild" adventures I can come up with so please check in again :)